English to Japanese hiragana translation

We will translate your English word to Japanese katakana writing and deliver it by email within 48 hours!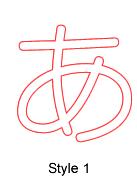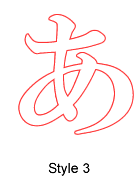 If you're looking for the Japanese Hiragana writing for your tattoo design, then you need someone who can translate your words accurately.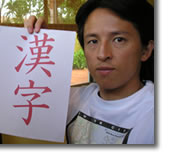 This is the 100% Accurate Hiragana translation with the image design and creation that you have been looking for.
Japanese Hiragana alphabet?

Hiragana is more rounded and circular symbols and often used to write the grammatical parts of sentences in which the allocation of Kanji is not appropriate.
Most Western people like to play with the 1st Japanese script (KANJI), Hiragana is also used for everyday print, such as newspapers and magazines.
Unlike Kanji, Hiragana was developed by Japanese people, and today, all the Japanese Children learn Hiragana to write first and then step up to Kanji characters as they grow.
Hiragana is basically phonetic alphabet which means a Hiragana symbol is created by the sound of characters.
There are 46 Hiragana symbols.

The meaning of this sentence is 'Very hard' and written by using both Kanji and Hiragana script.
The first 3 characters are Hiragana, the 4th character is Kanji and the last 2 characters are Hiragana.
Now, if you are thinking about using the Japanese symbols such as Hiragana, you need to study years to perfect its calligraphy font.
That's why I offer the 100% Accurate Japanese Hiragana translation for those who need a help deciphering English into correct Japanese Hiragana writing.
English to Japanese Hiragana translation

We translate your word and design as Japanese Hiragana symbols.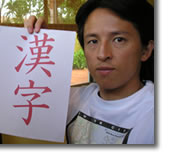 Takanori Tomita create custom design at one low price, deliver the images within 48 hours by email, and it is 100% guaranteed.
Maximum of2 words are going to be translated.
Hiragana writing is designed Vertically and Horizontally.
PDF files will be delivered to you by email within 48 hours.
2 SIMPLE AND EASY STEPS
Fill in an order form.
- Choose 3 calligraphy font styles from the list of 8 styles.
- Tell us a maximum of 3 words or the phrase to be translated
- and the reason why you select these words.


My 100% Bulletproof 30-Day
No Questions Asked Guaranteed

I want everyone who order this Japanese translation to get the CORRECT Japanese symbols matching your intended meaning exactly.
We GUARANTEED your SATISFACTION.
If you are dissatisfied with your Japanese translation, simply return it within 30 days for prompt 100% refund, or I will re-create your words and create new calligraphy for you free of charge.
No hassles and no questions asked!
How much does it cost?
The Japanese Hiragana Translation Service is available for $28.95- but right now, as part of a special marketing test, we have dropped the price to an unbelievably low US$19.95.
Get this custom translation and Design Service for just US$19.95

I cannot say how long this test will last, so jump on this offer right away.
If you think US$19.95 is expensive, then think again.
You can spend years and years learning HOW TO WRITE Japanese writing, and you still won't have the full understanding of Japanese symbols that this Katakana Translation gives you within 48 hours!!
Click the order button below and you'll soon feel the satisfaction that so many people are raving about.