Your Japanese kanji symbols will be designed with 2 different calligraphy fonts and 2 different colors for your tattoo desing!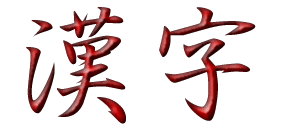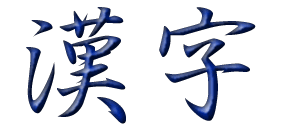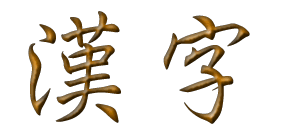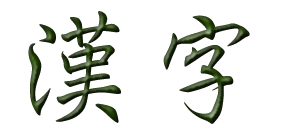 You'll receive both vertical and horizontal images with a variety of Japanese Calligraphy fonts and Color design within 48 hours!!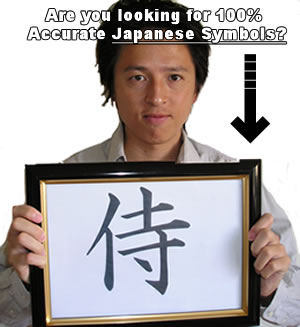 Takanori Tomita, native speaker of Japanese and fluent speaker and writer of English, translate your word into Japanese symbols with 2 different calligraphy fonts and 2 different color design.
And, you will receive them within 48 hours.
FAST and ACCURATE is guaranteed!


Here are some of the photo that my customers have sent to me.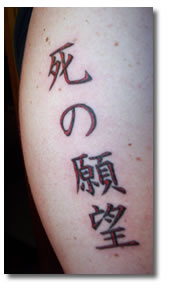 I heard about you by searching for Japanese writing tattoos on google.
You're site was one of the first ones listed, so I checked it out, and found a unique service offered by you.
With all the sites that talked about inaccurate translations, while I was thinking of what tattoo I wanted I kept your site in the back of my mind.
If I wanted something unique and personal to me, it seemed like your service was the only one that offered that.
Also, I've attached a couple pictures of the tattoo I got.
One of themis backwards since it was shot through mirror, but it is a better picture than the other one.
I don't know if you have a way to reverse the image or whatnot.
Thanks again,
Steve
---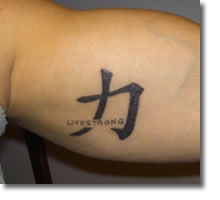 Gday Takanori
I thought using your website was really simple and was very happy with your prompt reply.
I used your site and your symbols to design a tattoo, which I had done to my bicep recently.
I chose this symbol, which is pictured below, as the symbol means "power" and also looks like a TJ, which are the initials of my partner, who recently passed away after a courageous fight with cancer.
I incorporated the "LIVESTRONG" into the tattoo as this is Lance Armstrong's motto and one that we also adopted during her fight and one that I continue to live by.
Thanks again,
Troy
---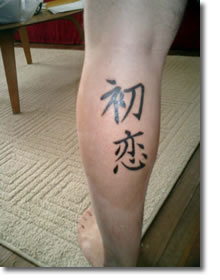 Dear Takanori,
Thank you so much for our accurate Kanji designs.
Our tattoos look great thanks to you.
I have two friends who teach the Japanese language and they confirmed your 100% accuracy on these characters.
We thank you.
Paul and Kiamesha
---

Dear Friend,
Hi, my name is Takanori Tomita.
I am a Japanese Translator, but specializing in translating and designing Japanese symbols.
Now, If you want to get Japanese symbols for your logo, jewerly, or tattoo design, why don't you try our NEW Kanji Color Design and Translation service!!
Very unique kanji translation service
Kanji Symbols will be created with 2 different Japanese Calligraphy Fonts and 2 Color Design!!
There are also many different Kanji Calligraphy fonts to create Kanji Symbols as well.
Some are unique, artistic and beautiful like the following.
For example, if you order the Kanji symbols of England and Australia, we translate them into Japanese symbols but also will design with calligraphy fonts and color!!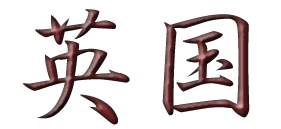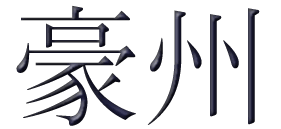 maximum of 2 words (e.g. Love, Warrior) or a Phrase (e.g. "To Thine Own Self Be True")


You will get 2 different format images for your convenience.72 DPI Gif for web, and JPG for printing


Fully Customized Japanese Kanji symbols will be sent to your email address within 48 hours of confirmed payment.


10 different options that contains a sample of Japanese symbols with calligraphy and color fonts.


For your convenience, your will receive both Vertical and Horizontal images.Although we traditionally write Japanese symbols vertically, there is nothing wrong to write them horizontally as well.



Images are going to be delivered to you by email within 48 hours: You will receive each Kanji symbols individually as an attachment in the email message like the following:





Yes, of course. Although many of my customers use images for Tattoo Design, others use images for different purposes. For example, you can use it for your tattoo design, wall hangings, design for uniform, logo any others.
---

Here are just a few of the hundreds of testimonials I've received.

Dear Takanori,
Thank you very much for the fast reply, as well as for your explanation of the translation.
The kanji images/translations are great! I will most probably use them as X-mas presents (e.g., small framed posters).
However, I'm still thinking about having the names of my children tattooed (I will send you pictures).
I found your webpage via google
Best regards,
Sven Fokkema
You are WONDERFUL!
Yes, my husband to be (next week Aug 28) and I will be getting tatoos.
And what a great wedding present this will be. He has been searching for this.
You have so made my wedding so incredibley special and I thank you! I am hoping to get this done after we marry, as in days! Again... I so thank you!
Linda Stanley
Dear Takanori-san,
Thank you so much!!!!!
i just received my pictures and they are perfect!!!! they are exactly what i was looking for....and now thanks to you my friend, i know that they are authentic & correct. I am having these symbols(my daughters name) tattooed, i will gladly send you the pics when i have the work done.
Again thank you so much!!!! count on hearing from me again my friend, i will tell everyone i know about this awesome service you provide....oh, the address you have on file is correct for mailing, i look forward to the book. I came across you services through a search engine, and did alot of research and came to the conclusion that you and your website was the way to go!!!!
I was hesitant at first, but having your picture on your website REALLY HELPS! (makes me feel im not just sending my money off into la la land) and the testimonials i read were the deciding factor in my decision...all those satisfied people cannot be wrong.
I definitely will be using your service again for other personal projects, but i also will praise and recommend you to everyone interested.
My tattoo artist was excited when i gave him all this info, as he says he gets alot of requests for Japanese kanji symbols but does not have a resource for correct symbols, so he has to turn away customers... well....no longer because we found you!!!!!
Thank you again Takanori, i look forward to speaking with you again soon,
Best Regards,
Daniel Anderson
My 100% Bulletproof 30-Day
No Questions Asked Guaranteed

I want everyone who order this Japanese translation to get the CORRECT Japanese symbols matching your intended meaning exactly.
We GUARANTEED your SATISFACTION.
If you are dissatisfied with your Japanese translation, simply return it within 30 days for prompt 100% refund, or I will re-create your words and create new calligraphy for you free of charge.
No hassles and no questions asked!
3 special bonuses
Wait! you will receive these 3 Super Bonuses if you order this kanji translation before midnight
Yours To Keep, No Matter WHAT!
Well, my friend, after reading all of these testimonials, your decision should be an easy one.
You may be excited about receiving your customized Japanese symbol images.
But, guess what.
That's not only thins you will receive.
I think you're going to be astonished by the 3 SUPER BONUSE I'm giving away FREE, for a limited time only.
Bonus #1
Find out how to pronounce your symbols in Japanese! (Valued at: $15)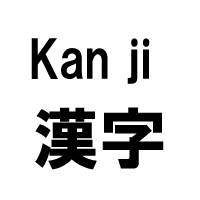 That's right.
Along with your fully customized kanji symbols, we will also tell you how to pronounce them in Japanese!
Bonus #2
You will receive the Ebook called "Kanji Dictionary"(Valued $30.00)


This is a collection of 30 popular Japanese kanji symbols based on the way of SAMURAI.
Bonus #3
Ask Takanori Tomita about your Japanese Symbols!(Valued $35.95)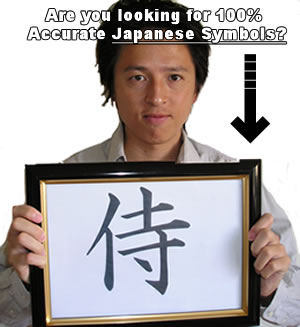 If you have any questions about your Japanese Symbols translated by Takanori Tomita, you can ask him at any time.
He understands that you want to make sure that you have exactly the CORRECT Japanese symbols for your intended meaning.
Many words in English can be translated in several different kanji symbols.
Each of these may have a slightly different meaning in Japanese.
He will try to select the best symbols for what you want to say!
And if you have any questions, you can ask him!
How much does it cost?
The Kanji Design And Translation Service is available for as much as $70.00 - but right now, as part of a special marketing test, we have dropped the price to an unbelievably low US$51.95 plus you will also receive 3 SPECIAL BONOUS.
Get this Kanji Design and Translation Service with 3 special bonus for just US$51.95

I cannot say how long this test will last, so jump on this offer right away.
If you think US$51.95 is expensive, then think again.
You can spend years and years learning HOW TO WRITE Japanese symbols, and you still won't have the full understanding of Japanese symbols that this Kanji Translation gives you within 48 hours!!
Click the order button below and you'll soon feel the satisfaction that so many people are raving about.