100% accurate katakana translation

We will translate your English word to Japanese katakana writing and deliver it by email within 48 hours!

If you're looking for the Japanese Katakana writing for your tattoo design, then you need someone who can translate your words accurately.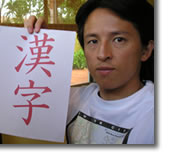 This is the 100% Accurate Katakana translation with the image design and creation that you have been looking for.
Here's our customer's photo and testimonials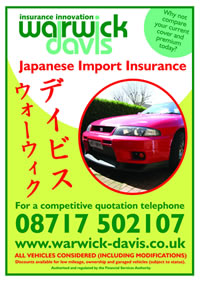 Hi Takanori
That is fine. I am happy for you to use the ad as an example.
The ad has now been sent off to the magazine so it is too late to change the Japanese text to fit horizontally under the logo.
I will remember for next time!
I'm sure the client will be very pleased to have some more publicity!
Many thanks for your contact.
Kind regards
Victoria Vaughan
---

Japanese Katakana alphabet?

Katakana has also been quite popular for Western people especially for those who are learning Karate, Judo and Martial arts. Maybe it is because that Katakana has basically a number of uses.
Katakana symbols are more sharp and angular than Hiragana symbols.
Katakana symbols are also said 'partial character' which means the character is a part of Kanji character.

Like Hiragana scripts, Katakana scripts are the same set of sounds and called "Phonetic Alphabetic" which has got 46 basic Katakana symbols.
Take a look at the example above.
These are the first 5 characters(a, i, u, e, o) both in Katakana and Hiragana.
However, the use of Katakana is totally different to other 2 Japanese alphabets.
How Katakana alphabet is used in Japanese?
Katakana is often used for representing non-Japanese words:
non-Japanese names: Japanese people often use Katakana script to write non-Japanese names. If you go to a Mcdonalds in Japan, you will see its names written by using Katakana scripts.




Words introduced into Japanese Language from other language: words such as Stereo can be written with Katakana scripts.


Katakana is also used for naming Western people's names.
Although you can basically use whatever the Japanese alphabet to write English name in Japanese, katakana is naturally more appropriate for writing Western people's name.
It is always the reading and writing of Japanese which makes the greatest challenge to the leaner's especially if you are Western or European people.
Now, if you are thinking about using the Japanese symbols such as Katakana, you need to study years to perfect its calligraphy font.
That's why we offer the 100% Accurate Katakana Translation for those who need a help deciphering English into correct Japanese Katakana writing!

We translate your word and design as Japanese Katakana symbols.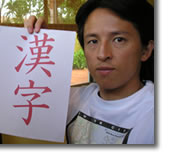 Takanori Tomita create custom design at one low price, deliver the images within 48 hours by email, and it is 100% guaranteed.
Maximum of2 words are going to be translated.
Katakana writing is designed Vertically and Horizontally.
PDF files will be delivered to you by email within 48 hours.
2 SIMPLE AND EASY STEPS
Fill in an order form.
- Choose 3 calligraphy font styles from the list of 8 styles.
- Tell us a maximum of 3 words or the phrase to be translated
- and the reason why you select these words.


Listen to our customers
Takanori,
Thank you so much for all your hard work -- the symbols are just what I was looking for. Your attention to detail, perseverance and exceedingly polite customer service in supplying me with exactly the right file format are unparalleled. You are a true professional in every sense of the word.
Terri Porter
Creative Ink
Butte, MT USA
My tattoo looks amazing!! I have gotten so many compliments....
thanks for you help.
I wanted to make sure to be very respectful of the translation and the
language...the symbols are so beautiful...
I am very happy with it.
Thank you, mg
Melissa A. Green
Senior Sales Representative
ProLab, Inc.
Dear Takanori,

Thank you very much for your fast reply and for resending the kanji in both formats! You provide an excellent service and I will be in touch soon for some more kanji translation!
Thank you very much again!
Kind Regards,
Peter White
My 100% Bulletproof 30-Day
No Questions Asked Guaranteed

I want everyone who order this Japanese translation to get the CORRECT Japanese symbols matching your intended meaning exactly.
We GUARANTEED your SATISFACTION.
If you are dissatisfied with your Japanese translation, simply return it within 30 days for prompt 100% refund, or I will re-create your words and create new calligraphy for you free of charge.
No hassles and no questions asked!
How much does it cost?
The Katakana Translation Service is available for $28.95- but right now, as part of a special marketing test, we have dropped the price to an unbelievably low US$19.95.
Get this custom translation and Design Service for just US$19.95

I cannot say how long this test will last, so jump on this offer right away.
If you think US$19.95 is expensive, then think again.
You can spend years and years learning HOW TO WRITE Japanese symbols, and you still won't have the full understanding of Japanese symbols that this Katakana Translation gives you within 48 hours!!
Click the order button below and you'll soon feel the satisfaction that so many people are raving about.